SUNDAY AFTERNOON
MC – Richard Hamilton
Richard is a radio presenter with Puritans Radio and also does of lot of the compering at The Brazenose fringe events.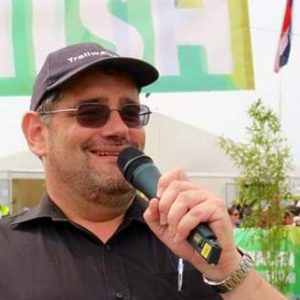 1200-1245 – Abi Rowberry
Abi is a 16yo singer songwriter and busker from Leamington Spa, specialising in Indie Folk Music, doing covers as well as original music. Abi wowed us at Banbury Folk Club. So much so, we immediately booked her for the festival.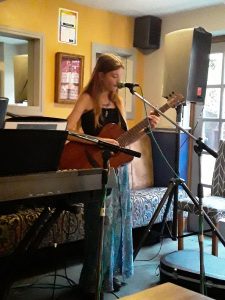 1300-1500 – The Lost Notes (break at 1345)
An original Acoustic Folk Roots band from Moseley, Birmingham who write songs about things that matter. Like the perils of one night stands and plastic surgery, the plight of bankers, greaseballs, snakes, Greco-Roman health and safety failings, mules, mermaids and the downright miserable.
"One of Birmingham's finest emerging bands, this Moseley based quintet fuse bluegrass, folk, jazz, blues and pop to produce a sound as compelling as it is entertaining" (Birmingham Mail, Glee Club gig review).
"The Lost Notes… Too talented, too entertaining, too musical, too energetic, too exciting and too popular. My pacemaker went into overdrive for the first time since I'd seen the Nolan Sisters." Anthony John Clark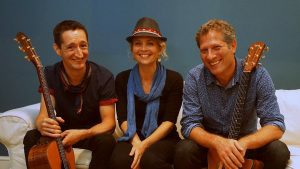 1515-1700 – Red Shoes (break at 1600)
Soaring, passionate vocals, chiming acoustic guitars and a superb catalogue of original songs in the Folk/Roots/Americana vein by Birmingham's Carolyn and Mark Evans lie at the heart of the Red Shoes success story. Add to this the patronage of such legendary musicians as Dave Pegg, Dave Swarbrick, Joe Brown, Bev Bevan, Ric Sanders, Chris Leslie, PJ Wright, all of whom have guested on the three critically acclaimed albums by Red Shoes.