The Strawbs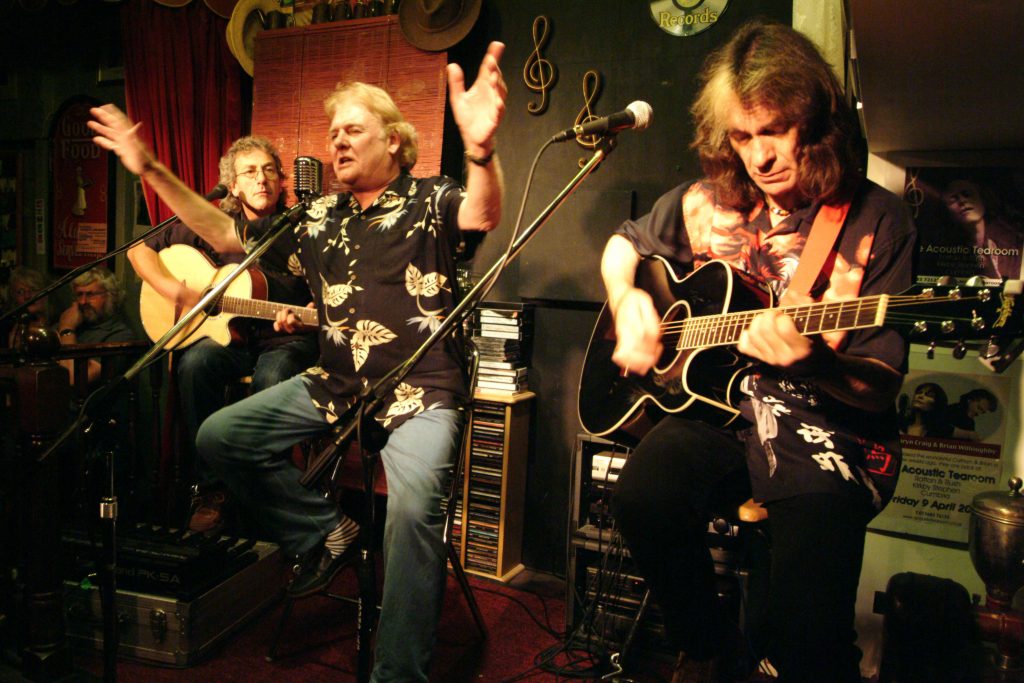 One of the better British progressive bands of the early '70s, the Strawbs differed from their more successful compatriots — the Moody Blues, King Crimson, Pink Floyd — principally in that their sound originated in English folk music rather than rock. Founded in 1967 as a bluegrass-based trio called the Strawberry Hill Boys by singer/guitarist Dave Cousins, the group at that time consisted of Cousins, guitarist/singer Tony Hooper, and mandolinist Arthur Phillips, who was replaced in 1968 by Ron Chesterman on bass. That same year, the group — now rechristened the Strawbs, and doing repertory well beyond the bounds of bluegrass music — briefly became a quartet with the temporary addition of Sandy Denny, who stayed long enough to record a relative handful of tracks with the group on the Hallmark label before joining Fairport Convention. In 1969, the Strawbswere signed to A&M Records, and cut their first album, the acoustic-textured Strawbs, that same year.
For their second album, Dragonfly, recorded and released the following year, the group broadened their sound with the presence of a group of session musicians, including piano/organist Rick Wakeman. Soon after the release of this record, the group became a full-fledged band with the addition not only of Wakeman but also Richard Hudson and John Ford, on drums and bass, respectively. These changes, coupled with Cousins' increasing dexterity on electric guitar, gave the Strawbs a much more powerful sound that was showcased on their next album.
The live Just a Collection of Antiques and Curios (1970) sold well, and was followed up the next year with From the Witchwood. In 1971, Wakeman left the Strawbs in order to join Yes; he was replaced by Blue Weaver formerly of the Amen Corner. Grave New World (1972) showed the band entering its strongest period, with Cousins' songwriting augmented by the new prowess of the composing team of Hudson and Ford. The record became their best-selling album to date. Unfortunately, its release also heralded the exit of Tony Hooper. He was replaced by Dave Lambert, a more aggressive, rock-oriented guitarist, and his addition brought the group into its peak period. The Strawbs' 1973 album, Bursting at the Seams, featured two Top Ten U.K. hits, "Lay Down" and "Part of the Union," and one album track, "Down by the Sea," racked up substantial airplay on American FM radio.
It was all too good to last, and it didn't. Blue Weaver left after one more tour, while Hudson and Ford exited to form Hudson-Ford, also signed to A&M. The Strawbs regrouped in 1974 with Hero and Heroine, recorded with a new lineup consisting of Cousins, Lambert, keyboardist John Hawken, bassist Chas Cronk, and drummer Rod Coombes. The new album was a critical and commercial failure in England, but proved popular in America. Their next two albums, Ghosts(1975) and Nomadness (1976), both did better in the U.S. than they did in the U.K. None of this was enough to sustain the group, however, which continued to lose members and also left A&M Records.
Two more albums on the Oyster label were poorly distributed and received, and one album for Arista, Deadlines (1978), was a failure, while a second record for the label was never released. The group ceased to exist at the end of the 1970s, and Cousins embarked on some solo projects in association with guitarist Brian Willoughby that attracted the interest of die-hard fans but few others. That might have been the end of the group's history, if it hadn't been for an invitation to play the 1983 Cambridge Folk Festival. The Strawbs responded, in the guise of Cousins, Hooper, Hudson, Ford, Weaver, and Willoughby, and the response was so favorable that a tour was scheduled, which, in turn, led to their return to America in the mid-'80s. The group followed this up with two new studio albums released in Canada.
In 1993, they released their own retrospective concert album, Greatest Hits Live!, which summed up many of the high points of their history. The group continued to play throughout the decade and into the following century, issuing a slew of live efforts and studio albums. The original lineup from the Hero and Heroine era returned to the studio in 2008 to record The Broken Hearted Bride, a return-to-form effort that solidified the band's staying power. In 2009, the group released Dancing to the Devil's Beat, while 2011's Hero & Heroine in Ascencia found Cousins and his bandmates revisiting the material from 1974's Hero and Heroine. After several years of touring in both acoustic and electric lineups, in 2017 the Strawbs released The Ferryman's Curse, their first studio album of original material in eight years.
19.15 – 20.15
Fleetwood Cave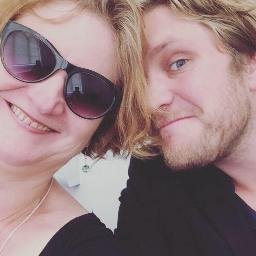 Having played together in Trad Arrr, these two got together as a duo in 2017. Their album 'People Like Us' was released to great acclaim and includes their version of Fairport Convention's 'Wizard Of The Wordly Game', coupled with an original fiddle tune 'Lazarus' – a tribute to Swarb. As soon as we heard they'd started working together again, we booked them! A truly wonderful experience.
16.00 – 17.00
The Salts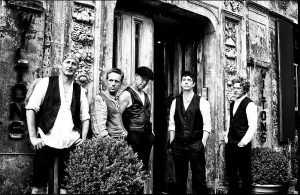 Twenty first century folk, fires a respectful broadside at the traditional.
The Salts are a co-operative of seasoned musicians, creating what is fast becoming one of the most exciting and energetic folk concepts of recent times.
The Salts have developed their own unique sound, mixing well written original compositions, alongside traditional tunes we all know and love, their live shows are guaranteed to get you dancing and singing along. Their debut album 'She Rises' and now their second album 'BRAVE' are receiving rave reviews across the board.
15.00 – 15.45
Noah's Cape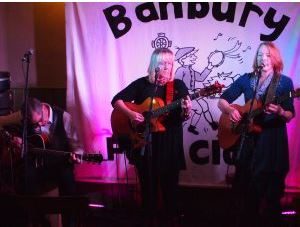 Noah's Cape is a three piece folk band comprised of Linda Watkins, Marian Wedley and Mark Niel. Three talented singer songwriters combine to deliver unique sets of traditional and original songs with innovative arrangements and trademark three-part harmonies.
Their songbook covers a wide range of material from embellished traditional folk to classic pop covers all delivered with verve, a poetic edge and wit. Each singer brings their own musical background and heritage to the mix including gospel, Celtic tradition, choirs and the minstrel / troubadour.
The current line up made their debut in 2018 and from a standing start, they have a busy diary with gigs at folk clubs, festivals and community events.
14.00 – 14.45
Chris Cleverly Trio
Chris Cleverley has emerged as a songwriter, performer and character who defies comparison. His innovative brand of 21st Century Alt-folk, is characterised as much by his challenging songwriting as his blistering fingerstyle guitar technique. A true enigma of the UK Folk Scene, Chris is at times mysterious and gentle, at others candid and revealing. With soothing delicacy and ferocious vigour in equal measures, we see a performer of great dynamics and pronounced contrasts. His trio also features Kim Lowings (a firm favourite with Banbury Folk Club) and Kathy Pilkinton.
13.00 – 1345
Marion Fleetwood and Kevin Dempsey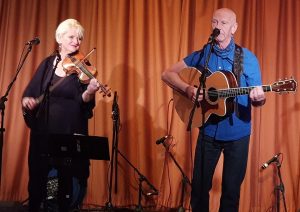 Festival co-Patron Marion teamed up with Kevin Dempsey in June, at the Swarb Memorial gig and were quite astounding. Marion is a multi-instrumentalist and is involved with, amongst others, Trad Arrr, Supergroup IOTA and Fleetwood Cave (also at this festival). Kevin Dempsey is a master performer on the guitar and a top quality live entertainer. He is one of the most sought-after musicians on the UK folk scene and beyond, and has played and recorded with many of the most famous names in acoustic and folk music: Dave Swarbrick, Joe Broughton, Chris Leslie, Peter Knight, Dando Shaft, Uiscedwr, Whippersnapper, and Mary Black. He has recently been working with Pentangle's Jacqui McShee.